---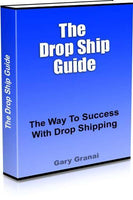 A complete guide to drop shipping and setting up your own drop shipping business.
A training manual for people who want to fully understand the drop shipping business before they start.It helps you avoid the expensive rookie errors and mistakes that you learn too late and after you waste a lot of time and possibly lose a lot of money.
Let there be no doubt, the Internet is making some people rich. And you can be one of them.